Corporate Social Responsibility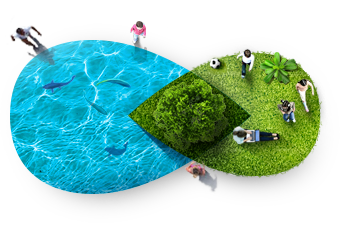 Sermsuk Public Company Limited, manufacturer and distributor of high quality food and beverage products, has complied with good corporate governance principles. The Company operates under the policy of conducting its business effectively while being socially responsible, in order to bring liveliness to the Thai society with a full range quality beverage products on the basis of transparency, accountability and fairness to all stakeholders.
In addition, the Company recognizes the importance of environmental protection and actively participates in environmental protection and energy saving programs in all of its manufacturing and distribution procedures. The Company has also broadened its social responsibility with activities contributing to the wellness of society in many ways, aiming to create a major force that drives social and environmental sustainability in Thailand.